Stop cancer by lowering your cancer risk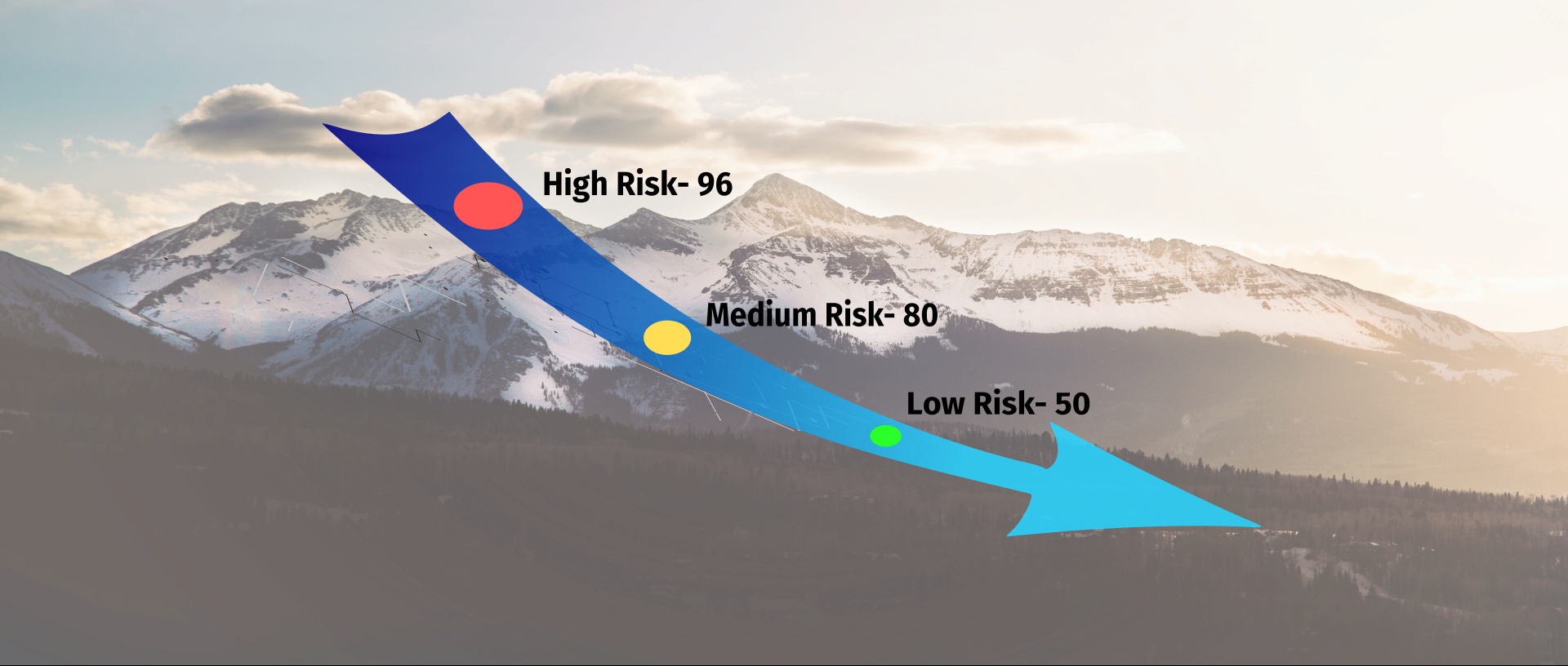 How to Lower Cancer Risk
iCRM (intelligent Cancer Risk Monitor) helps you lower and control your cancer risk in just three steps.
iCRM is a cancer interception tool designed on the strategies of "The Art of War" and backed by 13 unique cancer risk predictive algorithms with AI simulation techniques to help you and your loved ones lower cancer risk to stop cancer from forming.
Know Yourself
Your current cancer risk level
Scientists who have worked for Apple, IBM and cancer research labs spent years developing our proprietary cancer risk predictive algorithms using AI and big-data technologies. Now we can put all the pieces of the puzzle together to help you truly understand your cancer risk level. The algorithms have a prediction accuracy of over 95% and have been used by over 150,000 customers.
| | | |
| --- | --- | --- |
| Cancer | Risk Index | Risk Level |
| … | … | … |
| Breast cancer | 98 | High |
| … | … | … |
Your high-risk factors
Our scientists and doctors have studied more than 1 million normal people and over 130,000 cancer patients to make billions of calculations in developing cancer risk predictive algorithms. These algorithms will catch the high risk factors that can be intervened to lower your cancer risk.
High Risk Factors
Factor
Current Level
Healthy Range
Action
WBC Count
3
4 to 10
Improve
% of Lymphocytes
41
20 to 40
Improve
…
…
…
…
Smoking
Yes
No
Quit
Alcohol
4+ a day
1 to 2 a day
Reduce
Precision Intervention
Take control and develop an intervention plan based on your iCRM report
Change your lifestyle: quit smoking, reduce alcohol drinking, exercise more, etc.
Improve abnormal blood and urine test results that can increase your cancer risk.
Measure the effectiveness of the intervention in 3 to 6 months
BEFORE
Cancer
Risk Index
Risk Level
…
…
…
Lung cancer
96
High
…
…
…
NOW
Cancer
Risk Index
Risk Level
…
…
…
Lung cancer
80
Moderate
…
…
…
Continue to further lower your cancer risk
NOW
Cancer
Risk Index
Risk Level
…
…
…
Lung cancer
80
Moderate
…
…
…
NEXT
Cancer
Risk Index
Risk Level
…
…
…
Lung cancer
40
Low
…
…
…
iCRM Has Been Trusted By
100,000+ customers
200+ doctors
100+ companies
50+ hospitals and health centers
One of the Successful Cases
In less than 10 months, one customer lowered his cancer risk by 31% through
treating abnormal blood test results to improve his immune system
changing his lifestyle to quit alcohol drinking
BEFORE
High Risk Factors on 11/13/2015
Factor
Current Level
Healthy Range
Action
% of Neutrophils
48.4
40 to 60
Improve
% of Lymphocytes
43.2
20 to 40
Improve
HDL cholesterol
2.6
1.0 to 1.6
Improve
Gamma-Glutamyl Transferase (GGT)
107
0 to 50
Improve
Smoking
Yes
No
Quit
Alcohol
4+ a day
1 to 2 a day
Reduce
AFTER
High Risk Factors on 09/08/2016
Factor
Current Level
Healthy Range
Action
Total Bilirubin
26.8
0 to 20
Improve
HDL cholesterol
0.89
1.0 to 1.6
Improve
Smoking
Yes
No
Quit
iCRM Report- 11/13/2015
Cancer
Risk Index
Risk Level
…
…
…
Liver cancer
96
High
…
…
…
iCRM Report- 09/08/2016
Cancer
Risk Index
Risk Level
…
…
…
Liver cancer
65
Moderate
…
…
…
Know your enemy, know yourself. A thousand battles, a thousand victories. ~ Sun Tzu